pdfFiller is not affiliated with any government organization
Get the free lien waiver form missouri
Show details
Hide details
FULL AND FINAL CLAIM/LIEN RELEASE (Residential Property) In consideration of the receipt and payment of the sum of: ($! ), legal name of business whose address is (? Claimant?) hereby fully, ?ally,
Get, Create, Make and Sign lien waiver missouri
Get Form

eSign

Fax

Email

Add Annotation

Share
How to fill out lien waiver form missouri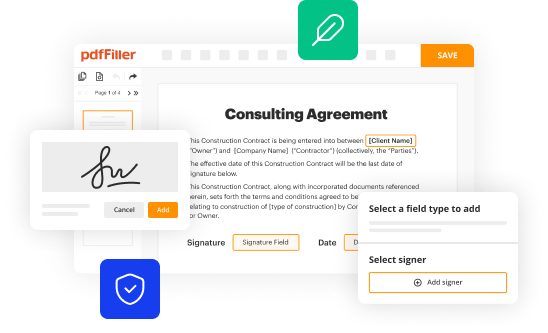 How to fill out lien waiver form Missouri:
01
Begin by gathering all necessary information such as project details, contractor information, and payment amounts.
02
Fill in the top section of the form with your personal information, including your name, address, and contact details.
03
In the contractor section, provide the name and contact information of the contractor or subcontractor you are waiving your lien rights against.
04
Specify the project details, including the property address and a brief description of the work being done.
05
Indicate the payment amount that has been received or that you expect to receive for the work performed or materials supplied.
06
Sign and date the lien waiver form to validate its authenticity.
07
Keep a copy of the completed form for your records.
Who needs lien waiver form Missouri:
01
Contractors or subcontractors who have been paid for their work and want to waive their lien rights.
02
Property owners or project developers who require lien waivers from contractors or subcontractors to protect themselves from future claims.
03
Lenders or financial institutions involved in the project who may request lien waivers to ensure the property's title is clear.
This is how it works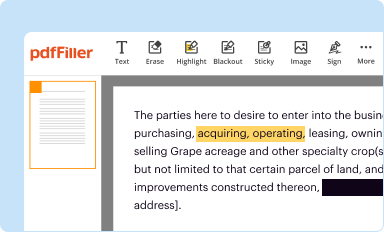 Edit your lien waiver form missouri form online
Type text, complete fillable fields, insert images, highlight or blackout data for discretion, add comments, and more.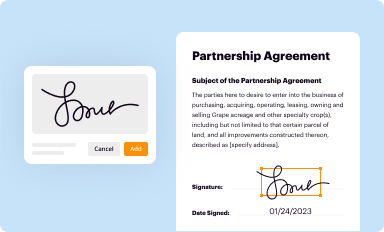 Add your legally-binding signature
Draw or type your signature, upload a signature image, or capture it with your digital camera.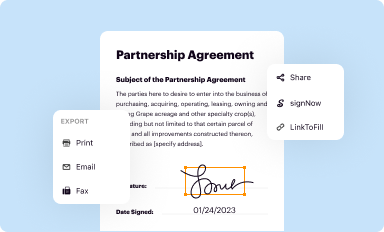 Share your form instantly
Email, fax, or share your lien waiver form missouri form via URL. You can also download, print, or export forms to your preferred cloud storage service.
Editing lien waiver form missouri online
Follow the guidelines below to benefit from the PDF editor's expertise:
1
Set up an account. If you are a new user, click Start Free Trial and establish a profile.
2
Upload a file. Select Add New on your Dashboard and upload a file from your device or import it from the cloud, online, or internal mail. Then click Edit.
3
Edit missouri lien waiver form. Add and change text, add new objects, move pages, add watermarks and page numbers, and more. Then click Done when you're done editing and go to the Documents tab to merge or split the file. If you want to lock or unlock the file, click the lock or unlock button.
4
Get your file. Select the name of your file in the docs list and choose your preferred exporting method. You can download it as a PDF, save it in another format, send it by email, or transfer it to the cloud.
With pdfFiller, it's always easy to work with documents.
Lien Waiver Form is not the form you're looking for?
Search for another form here.
Comments and Help with lien waiver template
Video instructions and help with filling out and completing lien waiver form missouri
Instructions and Help about contractor lien waiver form pdf
Hi, I'm John Francis, the owner of Northern Virginia Roofing and Exteriors a 51-year-old family owned and operated home improvement company and in this video we'll talk about property liens or more commonly known as Mechanics Liens. What are mechanics liens? What can you do to prevent them and what to do if you get one. I also give away a Lien Release Form at the end of this video so stay tuned! A lien is a legal notice attached to your property approved by your local municipality informing everyone that you owe a creditor money. There are a few different types of liens that can be filed against your home. First, a Mechanics Lien can be filed by an unpaid contractor that did work on your home also referred to as a construction lien. Secondly, a Laborer's Lien is filed by a subcontractor or crew that did work on your home. The last one, is a Material man's Lien or supplier's lien, and it is filed by the supplier who provided materials for your home. The lien is recorded with the county recorder's office. Since this is a legal binding notice enforced by the county, you can't sell the house because the title is clouded, or refinance it, and you might have a hard time getting any credit approved until the lien is satisfied. To satisfy the lien, you will have to pay the amount of the lien to the person who placed the lien on your home. So, why would a contractor, subcontractor or supplier place a lien on your property? Simply put they place liens on a property because they haven't't been paid. Whether it is justified or not? It doesn't matter. This is the one tool a contractor, subcontractor or supplier has to collect the money without the expense of a lawsuit. Here are some "best practices" for you as a homeowner to follow to greatly reduce the possibility of a lien being placed on your home. The most important thing you can do to avoid all these problems is to hire a Qualified Local Contractor or QC. A QC will strive to maintain excellent customer relationships by working with their clients to resolve problems, perform quality work, always pay their subcontractors and vendors, and conduct themselves professionally with the goal of building a successful business. Finding a Qualified Local Contractor will take some work on your part, but it will potentially save you a lot of time, money and headaches. Click here to learn how to find a Qualified Local Contractor. Here are some other recommendations Hire only licensed contractors and check the contractor's license status. You can find the links to Virginia, Maryland and DC contractor license agencies in the description below. Make sure your contractor hires only licensed subcontractors or crews, and check their licenses. Check your contractor's reputation for paying subcontractors and material suppliers, and check for lawsuits at the local courthouse. Get a list of all the subcontractors the crews, the laborers, and material suppliers to be used by your direct contractor. After you hire a contractor,...
FAQ
When is the deadline to file lien waiver form missouri in 2023?

The deadline to file a lien waiver form in Missouri in 2023 is determined by the contract between the parties involved. It is important to review the contract to determine the specific deadline.

What is the penalty for the late filing of lien waiver form missouri?

Under Missouri law, failure to timely file a lien waiver form may result in a penalty of up to $500 for each day the lien waiver form is late. In addition, the party responsible for the late filing may be liable for any damages or losses incurred by the other party due to the delay.

What is lien waiver form missouri?

A lien waiver form in Missouri is a legal document that is used to waive or release a party's right to file a lien on a property. This form is commonly used in the construction industry to ensure that contractors and subcontractors have been paid for their work and waive their right to file a lien on the property. By signing a lien waiver form, the party is acknowledging that they have been paid in full for their services and are relinquishing their right to place a lien on the property.

Who is required to file lien waiver form missouri?

In Missouri, both contractors and subcontractors are generally required to provide lien waivers. Contractors are required to provide lien waivers to the property owner, while subcontractors are required to provide lien waivers to the contractor they are working for. These waivers serve as a document that waives the rights to the lien on the property for the amount stated in the waiver.

How to fill out lien waiver form missouri?

To fill out a lien waiver form in Missouri, follow these steps: 1. Obtain the correct form: There are different types of lien waiver forms in Missouri, so make sure you choose the appropriate one for your situation. Commonly used lien waiver forms are the partial waiver and the final waiver. 2. Enter your information: At the top of the form, provide your name, address, phone number, and email address. This information should match the information on your contract or agreement. 3. Identify the project: In the next section, provide details about the project, including the name of the project, the owner's name, the property address, and any other relevant information. 4. Describe the work: Indicate the scope of work or services you have provided on the project, such as labor, materials, or equipment. 5. Specify the amount: Enter the total amount of the payment you are waiving in exchange for signing the lien waiver. Be sure to be accurate and double-check the numbers. 6. Sign and date: At the bottom of the form, there will be a space for your signature and the date. Sign the document in the presence of a notary public if required by Missouri law. 7. Send or file the form: Provide a copy of the completed and signed lien waiver form to the appropriate parties, such as the property owner, general contractor, or lender. It is essential to keep a copy for your records. It's crucial to understand the implications of signing a lien waiver. Consult with an attorney or legal professional if you have any doubts or concerns.

What is the purpose of lien waiver form missouri?

The purpose of a lien waiver form in Missouri is to protect property owners and ensure clear title when making payments to contractors, subcontractors, and suppliers for construction or remodeling projects. It is a legal document that contractors or suppliers sign to waive any potential lien rights they may have on a property in exchange for payment. By signing the waiver, they acknowledge that they have received payment and relinquish their right to file a lien on the property for the amount paid. This provides protection for property owners against any potential liens that may be filed in the future.

What information must be reported on lien waiver form missouri?

In Missouri, a lien waiver form must include the following information: 1. Identification of parties: The full legal names and addresses of the person or business granting the lien waiver (known as the claimant or subcontractor) and the person or business receiving the waiver (known as the property owner, general contractor, or contractor). 2. Property description: The address or other sufficient description of the property where the construction work or improvement is taking place. 3. Construction contract details: The date of the contract, the amount of the contract sum or the amount claimed to have been paid to the claimant, and a brief description of the work provided or to be provided. 4. Statement of waiver: A clear and unambiguous statement indicating that the claimant waives their right to file or enforce a mechanic's lien against the property for the amount stated in the waiver. 5. Consideration or payment: A statement indicating that the waiver is given in exchange for, or in consideration of, a specific payment or other benefit. This can be the actual payment received or an agreement for future payment. 6. Notarization: The lien waiver must be signed by the person authorized to execute the waiver, and the signature must be notarized. It is important to note that lien waiver requirements and formats may vary, so it is recommended to consult with legal counsel or use a reputable template specific to Missouri to ensure full compliance.

How do I modify my lien waiver form missouri in Gmail?

It's easy to use pdfFiller's Gmail add-on to make and edit your missouri lien waiver form and any other documents you get right in your email. You can also eSign them. Take a look at the Google Workspace Marketplace and get pdfFiller for Gmail. Get rid of the time-consuming steps and easily manage your documents and eSignatures with the help of an app.

How can I get lien waiver form?

The premium subscription for pdfFiller provides you with access to an extensive library of fillable forms (over 25M fillable templates) that you can download, fill out, print, and sign. You won't have any trouble finding state-specific liens lien and other forms in the library. Find the template you need and customize it using advanced editing functionalities.

How do I fill out lien waiver on an Android device?

On Android, use the pdfFiller mobile app to finish your missouri lien waiver form. Adding, editing, deleting text, signing, annotating, and more are all available with the app. All you need is a smartphone and internet.